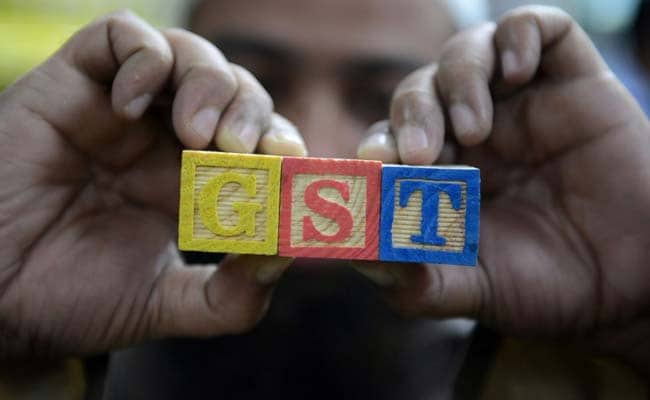 New Delhi:
GST collections grew by 11 per cent to over Rs 1.59 lakh crore in August on the back of improved compliance and reduced evasion, with experts forecasting higher mop-up to continue in the upcoming festive season.
The gross GST revenue collected in August 2023 is Rs 1,59,069 crore of which Central GST is Rs 28,328 crore, State GST is Rs 35,794 crore, Integrated GST is Rs 83,251 crore (including Rs 43,550 crore collected on import of goods) and cess is Rs 11,695 crore (including Rs 1,016 crore collected on import of goods).
"The revenues for the month of August 2023 are 11 per cent higher than the GST revenues in the same month last year. During the month, revenue from import of goods was 3 per cent higher and the revenues from domestic transactions (including import of services) are 14 per cent higher than the revenues from these sources during the same month last year," the Finance Ministry said in a statement.
The Goods and Services Tax (GST) collection was over Rs 1.43 lakh crore in August 2022.
Revenue Secretary Sanjay Malhotra said GST collections have grown more than the nominal GDP growth rate in the April-June quarter despite no increase in tax rates.
"This is because of better compliance and improved tax collection efficiency," Malhotra said, adding tax evasion and avoidance too have been low.
Separately, the government also launched the 'Mera Bill Mera Adhikaar' app to incentivise customers to seek bills while making purchases. The Centre and states have together set aside a Rs 30 crore corpus for the remaining months of this fiscal for the reward scheme.
The scheme would help increase compliance behaviour among customers and help cut down on evasion as once an electronic bill is generated, the sales and the GST collected on such bills will be captured in the backend system of GST Network.
The scheme was launched on a pilot basis on Friday in 6 states and UTs — Assam, Gujarat & Haryana and UTs of Puducherry, Dadra Nagar Haveli and Daman & Diu.
"Going forward we'll implement this scheme across India on the basis of the outcomes and learnings from this pilot scheme," Malhotra said.
Under the scheme every month there will be 810 lucky draws. The draws include 800 lucky draws of GST invoices of prize value of Rs 10,000 and 10 draws with a prize of Rs 10 lakh each.
Besides, there will be 2 bumper lucky draws of Rs 1 crore each in a quarter.
In a statement, the Finance Ministry said there were more than 1.51 lakh downloads of Mera Bill Mera Adhikaar app with the active participation of consumers in the pilot scheme on the first launch of launch.
Haryana Deputy Chief Minister Dushyant Chautala said, "A corpus of Rs 30 crore has been made available towards the fund under this initiative on an annual basis".
KPMG Partner and National Head Indirect Taxes Abhishek Jain said with the approaching festive season GST collections are expected to be better in the coming months.
Deloitte India Partner M S Mani said these GST collections, coming in the backdrop of the good GDP growth in the first quarter heralds the onset of the festive season where consumption increases occur. The increase in the collections arising from domestic transactions being 14 per cent higher than last year also supports the other economic data.
"All the key manufacturing and consuming states have shown an increase ranging from 10 to 23 per cent indicating that the overall increase in domestic consumption is fairly widespread across states," Mani added.
ICRA Chief Economist, Aditi Nayar said the headline GST number is marginally lower than our forecast, dampened by imports. "However, the overall collections so far this year remain robust.
EY Tax Partner Saurabh Agarwal said the steady increase in revenue not only reflects a resurgence in consumer demand but also underscores the government's ongoing efforts to boost capital expenditure, which, in turn, is encouraging private investment.
"Nonetheless, it's worth noting that future growth prospects may be tempered by factors such as below-par monsoon conditions, elevated inflation, and higher interest rates," Agarwal said.
 
(Except for the headline, this story has not been edited by NDTV staff and is published from a syndicated feed.)